Foaming Spray Bottle 1L
Regular price
Sale price
$19.99 CAD
Unit price
per
Wholesale
Sold out
Find a dealer
No bucket? No problem! This aluminum foaming spray bottle is the perfect way to get Godfather's High Performance Bike Wash onto your frame. The foaming action gets the soap in all the right spots. Add 100mls of bike wash and fill with water...
Share
Features

Aluminum
Reusable
Foaming spray feature

How to use

Add 100 ml Godfather's Garage Premium Bike Wash to bottle, fill with water, mix and spray.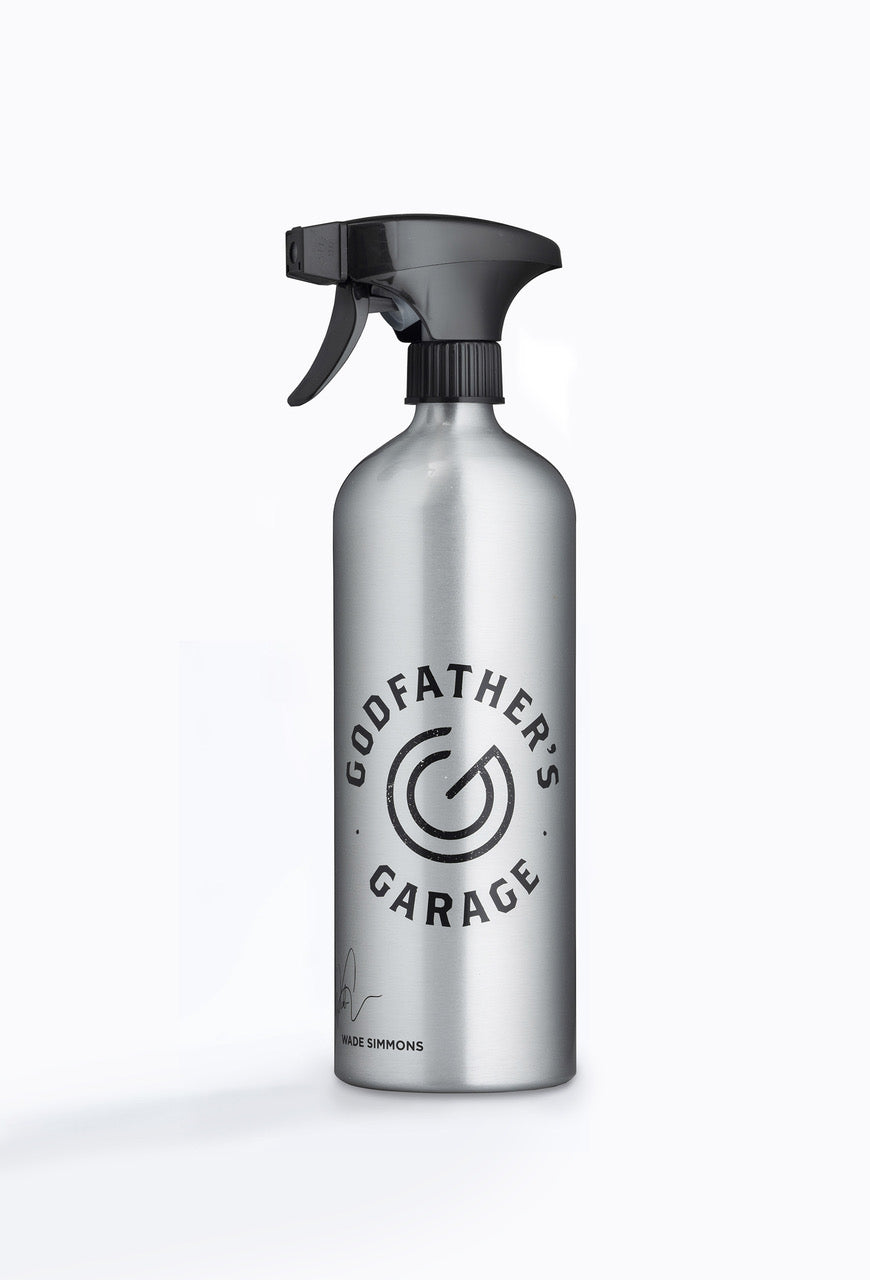 It all started in the garage – even for the Godfather.
Riding and working on bikes for over 30 years teaches you a thing or two, and few people know more about the demands that can be put on a bike then Wade Simmons. Yeah, maybe he's slowing down a little but still shreds hard and has always been 100% passionate about the performance of his bikes.
Long lasting

Lube it. Send it. All day long.

Protect

Protect your chain and keep the grits out of your drivetrain.

Sustainably sourced

Our chain lubricant uses natural base oils, without compromising performance.