Spinning wrenches and endless tinkering on Vancouver's North Shore is paying off.  
Whether it's splashing down trails or diving in on dusty chutes, all-day pedals or relentlessly pounding shuttle laps, bikes take a beating. We've got what you need to keep your steed running smooth and the whole quiver in tiptop shape.
View all products
Wade poured his life into mountain biking, and he's taken his experience and knowledge from his time on the North Shore to develop a series of products for riders everywhere.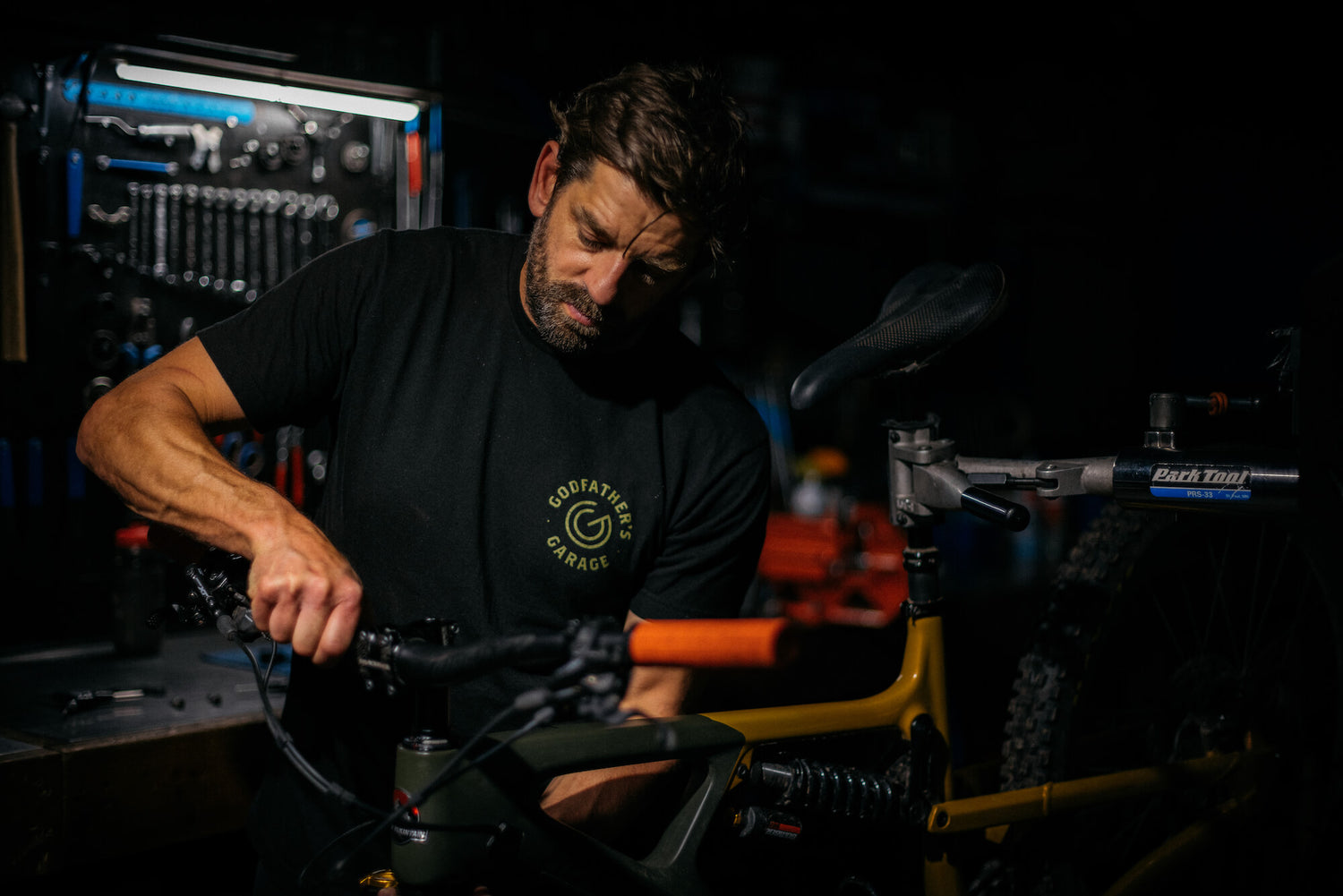 History; do you want to read about it, or make it? - Wade Simmons
Drawing on decades of experience, Wade's influence in the mountain biking community is onto its next chapter; Godfather's Garage.
Read the full story